Accessibility

What we do
York People First is an independent self advocacy group run and controlled by and for people with learning difficulties. We are the only organisation in York with a management board of trustees that are all people with learning difficulties.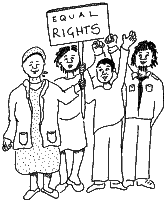 We think people with learning difficulties deserve better. We believe that self advocacy can help us get our rights, be included in our communities and live independent lives.
We do three main things;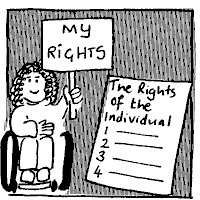 Self advocacy and speaking up – provide informal peer support to other people with learning difficulties in York.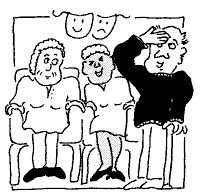 Training and consultation – share our lived experience as people with learning difficulties to private, public and other groups to provide learning opportunities and insights.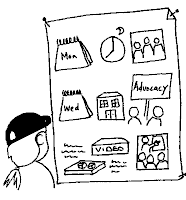 Create easy read information – help organisation to create easy read documents and information, including reports, updates and other material.
York People First was set up in 2000. We have over 20 years experience of speaking up and promoting the rights and independence of people with learning difficulties in York.
Some examples of our work includes;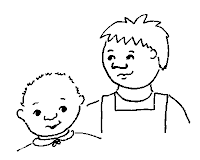 Parents with Learning Difficulties – Working with the University of York we are researching issues for parents with learning difficulties and community support. See here for more details.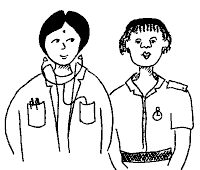 York University – We have been involved with York University on the Learning Disability Nursing and Social Work courses. We have been involved with interviewing, monitoring and teaching the students.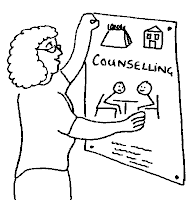 Royal College of Psychiatrists – Asked York People First to be involved in the creation of a new set of standards. These were the first ever standards to be set for adults with learning disabilities spending time as an inpatient in a psychiatric unit. York People First took part in regular meetings in London to finalise a complete set of standards that could be used as a measure of quality. It was felt very important that adults with learning disabilities could also understand what they could expect as an inpatient.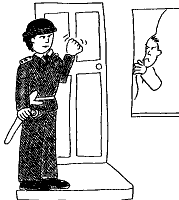 Police – York People First previously worked with North Yorkshire Police to represent the views of people with learning disabilities and try to encourage best practise with all vulnerable groups. We have supported North Yorkshire Police by making information easy read, for example; their Hate Crime Policy. And we reviewed the accessibility of the custody suite at Selby police station.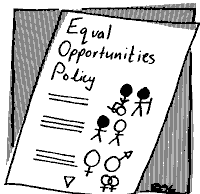 Disability Equality – York People First created a training programme and 'award' to promote equal opportunities and to challenge perceptions of what people with a learning difficulty can and can't do. To qualify for the accreditation, organisations must engage in awareness training which highlight the progress that has been made to date, demonstrate some of the barriers that people with learning difficulties still face, and share their hopes for the future.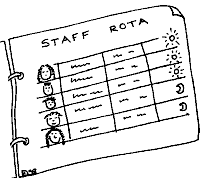 Employing Personal Assistants – Several members of the training team have direct payments and employ their own personal assistants and have provided training to other people using them, as well as professionals involved in their management. Recently two of out team worked for the Norah Fry Research Centre in Bristol for two years, and wrote a book called Training Personal Assistants which we intend to give new personal assistants to supplement our training.
Please do get in touch to see how we can support your organisation.